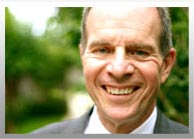 I've been finding people jobs since 1973, and I have helped thousands of candidates find great career opportunities. Let me help you too!
Tony has been featured on the Dr. Phil Show numerous times and according to Dr. Phil, "Tony Beshara is the best of the best" at finding people jobs. More about Tony...
FREE WEBINAR:
By: Tony Beshara
If you are looking for a job or soon may be, join Tony Beshara for a FREE webinar The Top 10 Reasons You Might Have Trouble Finding a Job (and How To Combat Them).

America's only online 45 hour job search program!
See More

Go to the Tonybeshara.com and Babich.com website and change the times and days of the radio program to every weekday from 7:30 to 8:00 AM CST on KVCE 1160AM,
www.KVCEradio.com
"listen live" Tony answers your calls and any questions about changing jobs looking for a job or higher and in today's erratic and confusing job market.
Listen to previous shows!
Tip #10
Bend it Like Beckham - Make Goals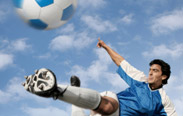 "Give me a stock clerk with a goal and I'll give you a man who will make history. Give me a man with no goals, and I'll give you a stock clerk."
J.C. Penney

Goal setting is critical to having a positive attitude. I recently heard an author on Oprah talk about "The Law of Attraction." I heard the same theory years ago phrased as "where the mind goes, energy flows." When you focus on your job search, you feel energized and positive results will happen. In fact, your job search can become an obsession. Some people will spend every waking moment focused on finding a new job. Do you doubt they will be successful?
Your mind's "interest" wants to give you what you want, but you need to make every effort possible to ask. Written goals are a very clear-cut way of "asking" the universe.
Goals need to be S.M.A.R.T.
S – Specific and simple. Stated in the present with sensory-based language.
M – Manageable, measurable, and motivational. I can, I do, and I feel.
A – Attainable and achievable. They should be a stretch, but very possible.
R – Relevant, risk oriented, challenge/skill based.
T – Track-able and timed. Measure the process and set dates of accomplishment.