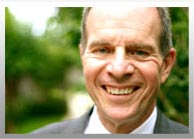 I've been finding people jobs since 1973, and I have helped thousands of candidates find great career opportunities. Let me help you too!
Tony has been featured on the Dr. Phil Show numerous times and according to Dr. Phil, "Tony Beshara is the best of the best" at finding people jobs. More about Tony...
FREE WEBINAR:
By: Tony Beshara
If you are looking for a job or soon may be, join Tony Beshara for a FREE webinar The Top 10 Reasons You Might Have Trouble Finding a Job (and How To Combat Them).

America's only online 45 hour job search program!
See More
Tony's blog can help you find a job...
"Thanks for your blogs. I used many of your insights on my last interview and landed an awesome new job."
Sherley (Chief Financial Officer)

Go to the Tonybeshara.com and Babich.com website and change the times and days of the radio program to every weekday from 7:30 to 8:00 AM CST on KVCE 1160AM,
www.KVCEradio.com
"listen live" Tony answers your calls and any questions about changing jobs looking for a job or higher and in today's erratic and confusing job market.
Listen to previous shows!
Tony's radio show
Listen to The Job Search Solution every Monday through Friday from 7:30 AM to 8:00 AM CST on KVCE, 1160 AM, in Dallas, hosted by Tony Beshara. Tony answers your calls and any questions about changing jobs, looking for a job, or hiring, in today's erratic and confusing job market.


Listen to Previous Job Search Solution Radio Shows Here
Don Philabaum will be Tony's guest on Mondays beginning October 8th

In 2010 Don co-founded TalentMarks to help college grads prepare for their career and job search. TalentMarks provides Career Centers an e-learning platform featuring courses designed by the nation's top career authors and experts. The firm helps college campuses build a culture around career exploration and career management to help grads get jobs and launch successful careers. Don is recognized as one of the early "pioneers" of online community.
Graduate job search tip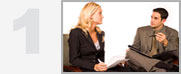 You are graduating into a very competitive job market. You need to understand exactly how competitive, and your school placement or career departments can be very helpful. With their help, you can determine how many graduates are entering the local and national markets with your degree.
Tony's books
*NEW* Powerful Phrases
for Successful Interviews



Buy on Amazon - Powerful Phrases for Successful Interviews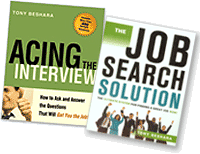 Find Tony's books at amazon.com or your local bookstore.
Unbeatable resumes


Buy Unbeatable Resumes: America's Top Recruiter Reveals What REALLY Gets You Hired on Amazon.
Latest testimonial
"I finished your book today, and I have to say that it is the best career-search book I have seen.
It is brilliantly written with a literary non-fiction story line, it is comprehensive, insightful and provides a very practical reference guide for all aspects of the career search.
Well done."
Pat, Texas