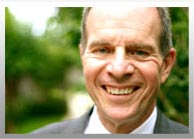 I've been finding people jobs since 1973, and I have helped thousands of candidates find great career opportunities. Let me help you too!
Tony has been featured on the Dr. Phil Show numerous times and according to Dr. Phil, "Tony Beshara is the best of the best" at finding people jobs. More about Tony...
FREE WEBINAR:
By: Tony Beshara
If you are looking for a job or soon may be, join Tony Beshara for a FREE webinar The Top 10 Reasons You Might Have Trouble Finding a Job (and How To Combat Them).

America's only online 45 hour job search program!
See More
Tony's blog can help you find a job...
"Thanks for your blogs. I used many of your insights on my last interview and landed an awesome new job."
Sherley (Chief Financial Officer)

Go to the Tonybeshara.com and Babich.com website and change the times and days of the radio program to every weekday from 7:30 to 8:00 AM CST on KVCE 1160AM,
www.KVCEradio.com
"listen live" Tony answers your calls and any questions about changing jobs looking for a job or higher and in today's erratic and confusing job market.
Listen to previous shows!
Latest Tony's blog entry
... newest revelation on stories and the effect on your job search
If you follow what I write regarding looking for a job you know that I recommend job-search candidates to tell stories.  From psychologists we learned that stories are successful because they remove the prejudice of the listener toward the storyteller and encourage the listener to identify with the person in the story.  By identifying with the people in the stories,  the listener becomes more engaged with the storyteller and asks themselves questions like "what would I have done in that situation? "… We are so caught up in the drama of the story that we have little emotional energy to disagree…

This is especially true in the intervening situation.  Candidates are nervous and scared and, most people are wounded. Hiring  authorities are equally afraid of making a mistake... stories soothe the other side of the desk...

Now comes a study, reported in the Journal of Neuroscience... These neuroscientists led by Uri HassonBrain believe the brain waves of the people listening to a story begin to mimic the brain waves of the storyteller... in other words the listener of the story starts "thinking" like the storyteller... using functional magnetic resonance imaging, scientists reported the neural responses of the story listeners and at the same time recorded the activity of the storyteller...  and they are the same...

So, if you want the interviewing authority to "see" the same way you and really like you as a candidate, tell real effective stories
Video Workshops coming soon.
If you want us to keep you posted, or if you know someone who would like to know when we launch, go ahead and add the email address to our list, and we'll let you all know when we're ready to launch.
We hate SPAM too! We promise not to give your email out to anyone.
Graduate job search tip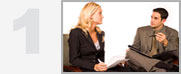 You are graduating into a very competitive job market. You need to understand exactly how competitive, and your school placement or career departments can be very helpful. With their help, you can determine how many graduates are entering the local and national markets with your degree.
Tony's books
*NEW* Powerful Phrases
for Successful Interviews



Buy on Amazon - Powerful Phrases for Successful Interviews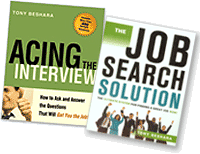 Find Tony's books at amazon.com or your local bookstore.
Unbeatable resumes


Buy Unbeatable Resumes: America's Top Recruiter Reveals What REALLY Gets You Hired on Amazon.
Latest testimonial
"I finished your book today, and I have to say that it is the best career-search book I have seen.
It is brilliantly written with a literary non-fiction story line, it is comprehensive, insightful and provides a very practical reference guide for all aspects of the career search.
Well done."
Pat, Texas